Hui No Ke Ola Pono founded the Simply Healthy Café in 1999 with the goal of serving healthy, delicious, affordable meals to the local community of Maui. We have a great dining area and lots of information to share with those who would like to know more about the Hui or about improving their own health. What is on the menu? Our menu changes monthly, but we always offer a lunch plate, a vegetarian plate, sandwiches, soup, salad and a low-fat dessert! Monthly menus bring lots of tasty variety!
Hours: 
Simply Healthy Cafe is now open for take out only.
Monday, Tuesday, Wednesday and Friday from 11am to 1:30pm
Thursday – 10am to 12pm
Uala and Kalo
Main Entrees, Salads, Soups and Sandwiches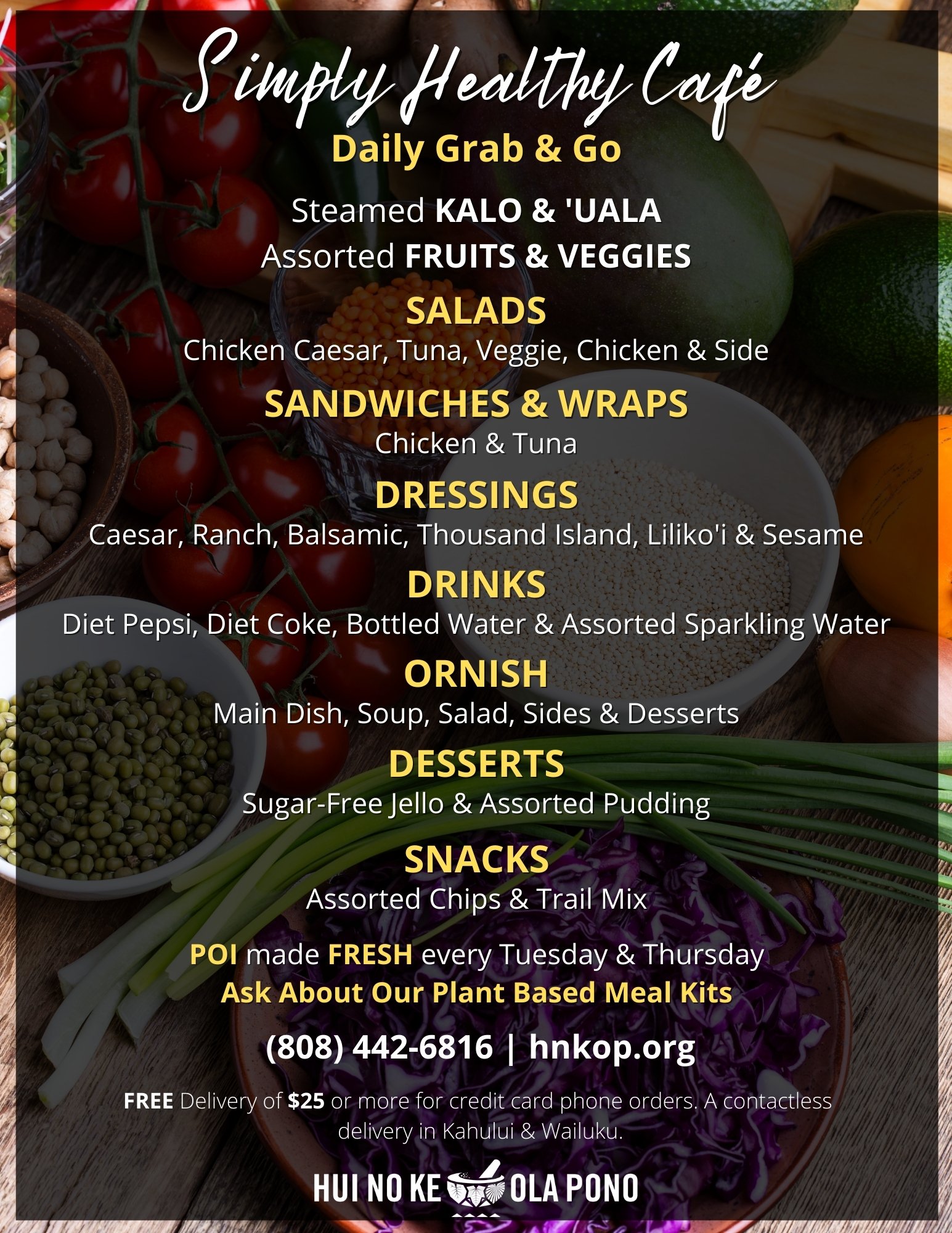 E Komo Mai
Your health starts with you. If you are interested in any of our services,
learn how you can make an appointment. We look forward in serving you.
Mahalo