Important Notice
All patients and accompanying support individuals entering the clinic are required to show proof of full vaccination (at least 14 days have passed since the last dose of their initial vaccinations) and booster, if eligible. (Eligibility is at least 5 months after the second dose of the Pfizer or Moderna vaccine and at least 2 months after a Johnson & Johnson vaccine.)  Alternatively, patients can provide proof of a negative Covid test taken within 24 hours of their appointment.
Masks are required upon entry and exit of the clinic.  Children age 5 and under are exempt from the mask requirement.
Please call to reschedule your appointment if you are experiencing any unexplained, COVID-19 related symptoms or if you have had a recent close contact with an individual who is confirmed as having COVID-19.
These policies are subject to change based on the discretion of Hui No Ke Ola Pono's medical and dental directors.
Contact our Oral Health Department: 808-2448521
Oral Health
The Oral Health Program accomplishes all phases of general dentistry by utilizing a combination of portable and fixed operations. Oral health screenings and hands on educational sessions are provided through our school based outreach program to second and sixth graders at designated schools. Students participating in school screenings are eligible for treatment and or referrals by the Oral Health Program.
The Oral Health Program of Hui No Ke Ola Pono was created to improve access to dental care, provide education, and evaluate and treat the under served residents in remote areas on the island of Maui. Our services are limited to clients living in the areas from Ke'anae to Häna, Kahakuloa and active clients of Hui No Ke Ola Pono upon interdepartmental referral.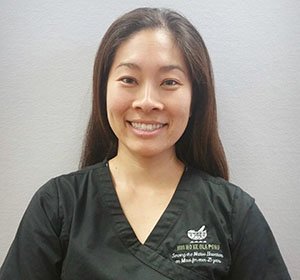 Dr. Emi Eno Orikasa
Dr. Emi Eno Orikasa was born in Southern California, raised on Maui, and a graduate of Baldwin High School.  From a young age, dentistry had always been her career goal.  She obtained both her Bachelors of Science and Doctor of Dental Surgery degrees from the University of the Pacific.  Upon graduating from dental school, she returned home to practice with her uncle in Upcountry Maui.  After almost 10 years in private practice, Emi joined Hui No Ke Ola Pono as the oral health director.  She values the whole health concept that Hui No Ke Ola Pono fosters, which allows clients to not only address their oral health, but also their overall health concerns in one place.  In her free time, Emi enjoys spending time with her family, going to the beach, and traveling.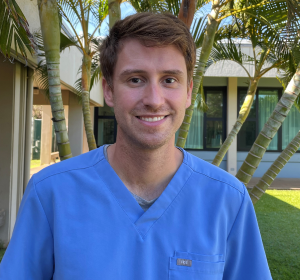 Dr. Steven McDaniel
Dr. Steven McDaniel was raised in Portland, Oregon. He received a B.S. in biology from Eastern Washington University and later completed his Doctorate in Dental Medicine at the University of Nevada, Las Vegas. Dr. Steven then completed a two year residency program in Pediatric Dentistry at the University of Nevada, Las Vegas, where he served as chief resident. His passion is to make a difference in my patients lives through quality care and education.
In his free time Dr. Steven enjoys spending time with his wife and two children. He also enjoys cooking, video games, Star Wars, and Disney.
Kaulana Bivit
Kaulana was born and raised on the island of Maui. She graduated from Baldwin High School and then pursued her career as a dental assistant. She enjoys educating her patients of the importance of oral health, and as a member of the Hui No Ke Ola Pono team she is impressed with what our services have to offer.
In her free time, Kaulana enjoys spending time and making fun memories with her family. She also enjoys traveling and exploring new things.
Milene Homalon
Milene was born in Nevada, raised on Maui, and graduated from Baldwin High School. She started off doing her studies at UHMC but now continues online at Eastern Gateway in Ohio while also working as a dental assistant. Recently starting off as a member of the Hui No Ke Ola Pono team, she enjoys being able to educate other individuals about the significance of oral health.
In her free time, she enjoys spending time with family and friends, going on adventures, spending time at the beach, and exercising.
Meilani Pascual
Meilani Pascual is a dental hygienist, who is bringing more than 15 years of prior dental experience to Hui No Ke Ola Pono. She earned her Associate in Science Degree in Dental Hygiene at University of Hawaii Maui College in 2011. Before that, she was a certified dental assistant. She teaches patients about proper oral hygiene techniques, customized for each individual and their personal lifestyle. She also encourages patients for total wellness by improving their oral health.
Meilani was born and raised on Maui. She enjoys spending time with her husband and four children. She also enjoys family movie nights and watching her children's extracurricular activities.
Darlene Doquisa
Darlene was born and raised on Oahu. She and her family moved to Las Vegas for several years and eventually returned to the islands and settled on Maui. Darlene has been a Dental Assistant for a number of years and loves helping patients achieve better dental health.
In her free time, Darlene enjoys baking and sewing and traveling to Oahu to visit friends and family.
E Komo Mai
Your health starts with you. If you are interested in any of our services,
learn how you can make an appointment. We look forward in serving you.
Mahalo